Heiditown and her furry friend have teamed up with Visit Grand Junction to bring you a dog-friendly Grand Junction adventure, filled with jaw-dropping views, mouth-watering meals, and heart-pounding activities. Be sure to check out Heidi's colorful account of her GJ adventures here, and for your convenience, her itinerary is below.
---
Day 1 
Photo: Hotel Maverick
Activity
Las Colonias Dog Park
Built with your four-legged friend in mind, the Las Colonias Dog Park has plenty of space for your dog to stretch and run around. Located near the park's lazy river, powered by the Colorado River, your pup is sure to enjoy the many things this park has to offer.
Dinner
Devil's Kitchen
Devil's Kitchen is a rooftop bar and restaurant offering awe-inspiring views of Grand Junction, along with a menu rooted in fresh regional ingredients. Located on the top floor of the newly built Hotel Maverick, this modernistic restaurant offers delectable entrees with a side of natural beauty.
Lodging
Hotel Maverick
Grand Junction's newest hotel, located on Colorado Mesa University's campus, is close in proximity to the Colorado National Monument, Downtown Grand Junction, and many other exciting adventures. The boutique hotel offers beautiful views, full-access to CMU's rec center, and bike rentals right outside the front doors!
---
Day 2
Photo: Cat Mayer
Breakfast
Betty's Gourmet Coffee
Designed for locals and visitors alike, Betty's Gourmet Coffee, located in Hotel Maverick, helps you get the nutrition and jumpstart you need to get you ready for the many Grand Junction adventures that await you. With a large variety of locally-sourced baked good, high-quality coffee, and grab-and-go treats, Betty's is a great way to get your day off to a great start!
Activity
Downtown Grand Junction
Taking a leisure stroll in Grand Junction's historic Downtown is a must. Whether you are popping into the local shops or you are admiring the outdoor art scene, time will become irrelevant and smiles will become abundant!
Photo: Adrenaline Driven Adventure Rentals & Tours
Lunch
Cafe Sol
Looking for fresh, wholesome food? You've come to the right place. Cafe Sol prides themselves on the high quality, organic ingredients that go into each sandwich, panini, or salad. With loads of delicious entrees to choose from, you will have no problem finding something for everyone!
Activity
Adrenaline Driven Adventure Rentals & Tours
Buckle up and strap on your helmet, Adrenaline Driven Adventure Rentals & Tours brings you the adventure of a lifetime. With a large variety of Off-Highway Vehicles and a wealth of knowledge on the area, ADAC will have your heart racing and you mouth smiling. It's no wonder they have "adrenaline" in their name. The best part is, you can bring your furry friend along for the ride!
Dinner
The Winery Restaurant
For over thirty years, The Winery Restaurant has been a staple of luxury and romance. Located in Downtown Grand Junction, this award-winning restaurant boasts simplicity and high quality with every little detail. All ingredients are top of the line and premiere. This resataurant is far from average!
---
Day 3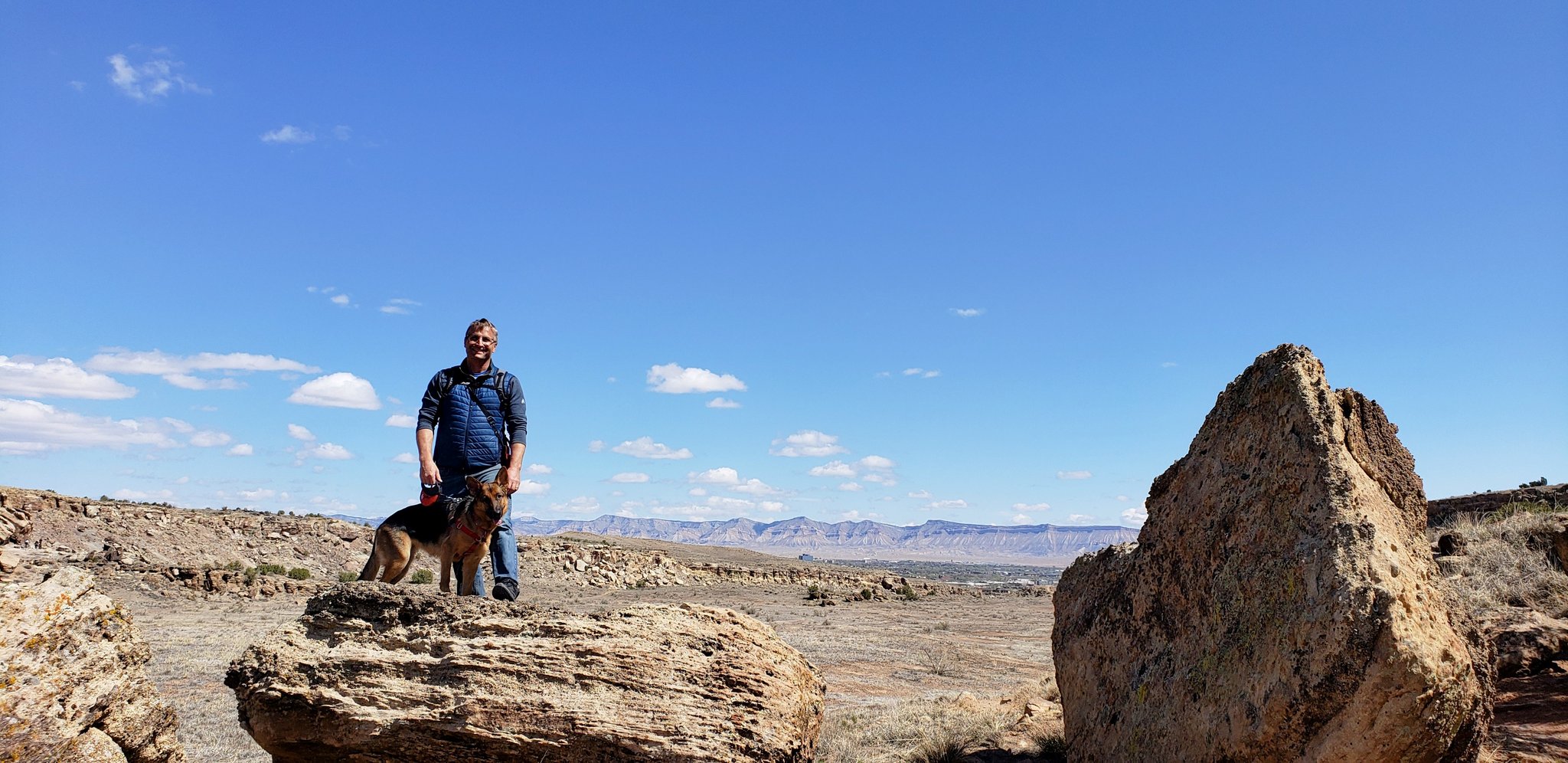 Photo: @HeidiTown
Breakfast
The Goat and Clover Tavern
If you're lucky enough to be in Grand Junction on the weekend, stop by the Goat and Clover Tavern and take advantage of their weekend brunch, featuring a Full-English breakfast and a Scotsman Skillet. Along with an extensive whiskey bar and amazing mixed drinks, the Goat and Clover has diverse menu that is sure to please everyone!
Sugar & Ice Co.
For all your sweet and savory needs, stop by Sugar & Ice Co. near Colorado Mesa University. They offer everything from boba drinks and freshly brewed coffee to frozen yogurt and fresh scones. So, stop in and start your day off right!
Activity
Lunch Loops 
Adjacent to the Colorado National Monument, sits a trail system unlike any other. Lunch Loops offers a variety of trails and difficulties that are sure to challenge riders and hikers alike. Whether you take free lunch or pucker up, a gorgeous view will always be in sight.
Photo: Ramblebine Brewing Co.
Drinks
Ramblebine Brewing Co.
This downtown taproom offers rotating craft beverages from IPAs to fruited kettle sours. You will be consistently reminded of the creativity and uniqueness with every sip of one of Ramblebine's masterpieces, which are brewed in-house. Still a little hungry? Visit the Hacksteak Station, which is conveniently located on the outside patio of the brewery. They serve locally-sourced beef for their burgers and plenty of snacks to pair with cold craft brew.
Activity
The Zesty Moose/Shiras Winery
Located just south of Main Street in Downtown Grand Junction, sits one of the most flavor-filled shops in Grand Junction. The Zesty Moose in conjunction with Shiras Winery will have your taste buds spinning. They offer wine tastings, olive oil tastings, and many other artisan crafted seasonings - all for purchase!
Dinner
Taco Party
With a rotating menu of six tacos at a time, Taco Party is known for the creativity and unconventional methods of intersecting culinary genius with Colorado's rural delights - some ingredients being grown right here in the Grand Junction area. The tacos represent a celebration of the bountiful resources that Colorado has to offer, and don't even get us started on their soft serve!
---
Day 4
Photo: @conradearnest
Breakfast
Copeka Coffee
Based on the concepts of creativity and inclusivity, this Coffee house is far from what you expect. Come on into Copeka and enjoy a freshly-brewed golden latte and take part in finding pieces of the community puzzle or relax in the "living room" next to the fireplace while sipping on a espresso gin & tonic. 
Activity
Little Book Cliffs Wild Horse Area
Just 8 miles northeast of Grand Junction, lives six bands of wild horses. The herd is managed by "Friends of the Mustangs", who's main purpose is to protect and preserve the herd and its habitat. Hiking into the area can be done anytime throughout the year, and it is recommended to go early in the morning or in the evening to better your chance of seeing the herd.
For more itineraries and things to do in Grand Junction, check out pages 16-23 of the Official Grand Junction Visitor Guide.